Flaming Farm is a unique deflationary yield farming.
FFARM is an experimental store of value that marries a vibrant community-led ecosystem alongside deflationary yield farming.
What is Flaming Farm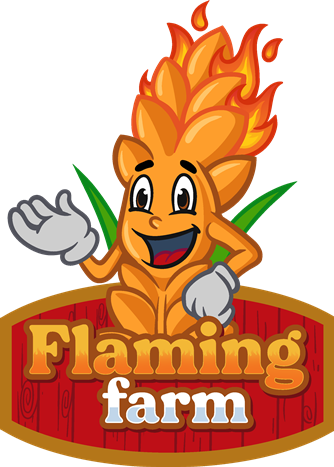 In a small village in a long-standing land, there was a farmer named Flaming Farmer, he woke up and saw that the crops were burning, everyone in the village soon realized, and saw life ending because the village depended heavily on crops, given the situation, Flaming Farmer he remembered a legend from ancient times, where grandparents went through something similar and got a kind of special power to fight the flames or at least keep the agriculture alive, but for that we need to exercise the pact of the god of Agriculture, who commits to help, and whoever gives himself heart and soul thus becomes a true farmer by acquiring the FFARM tokens and adding as a liquidation to Uniswap, the power of the farm will be conceived, and thus we begin a long journey, where the farmers are struggling to keep their livelihood alive, in a way that is profitable and very interesting to me. The private sale will take place soon with a hardcap of 300 ETH, as we need to gather the maximum power to have the necessary strength, a few days after the private sale ends, a public sale will take place with hardcap of 600 ETH with the listing with the liquidity locked logo after. Since we are a team, we will need all of you for future updates and future changes, so that we will give rewards to anyone who decides to contribute to our future, any interest in the promotion, send a private message, and let the real war begin!
Flaming Swap
We are excited to share another update for FlamingSwap with the community. Its testing has been a huge success. FlamingSwap has several unique features and better rewards. When dealing with cryptocurrencies, you can generously trade or invest in them to double your money effortlessly. If you are interested in trading, choosing the Bitcoin code bot to trade would be a wise choice because it is an automated trading bot and executes the trade accurately.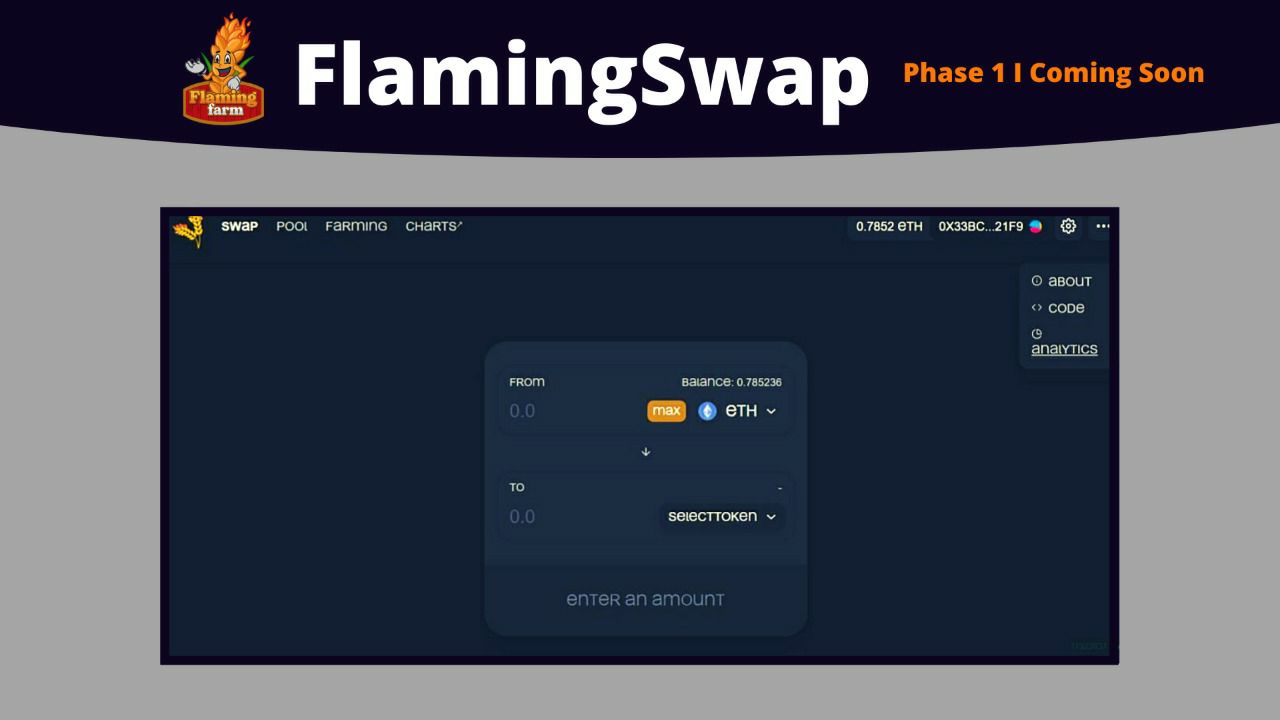 Token Details
40%
4000 tokens allocated to a 600 eth presale (20 eth per person max cap) (Price - 0.15 eth)
25%
2500 tokens allocated to a 300 eth private sale (30 eth per person max cap) (Price - 0.12 eth)
25%
2500 Tokens for Uniswap liquidity & 495 eth
5%
500 Token fund for the Project Development
Tokens premined: 10000
| | |
| --- | --- |
| Name of Token: | FFARM |
| Cost of 1 token: | 0.12 ETH to 0.15 ETH |
| Secured ways to purchase tokens: | Ethereum (ETH) |
| Total Hardcap: | 900 ETH |
| Private Sale Hardcap: | 300 ETH |
| Pre Sale Hardcap: | 600 ETH |
| Listing price: | 0.198 eth with 495 eth liquidity locked! |
| Burning rate in every transfer: | Minimum is 2.5% and will be adjusted as supply increase |
Token price
0.12 ETH to 0.15ETH
Funds Allocation
Private sale reward 25%
Presale reward 40%
Initial Uniswap liquidity 25%
Team 5%
Project development 5%